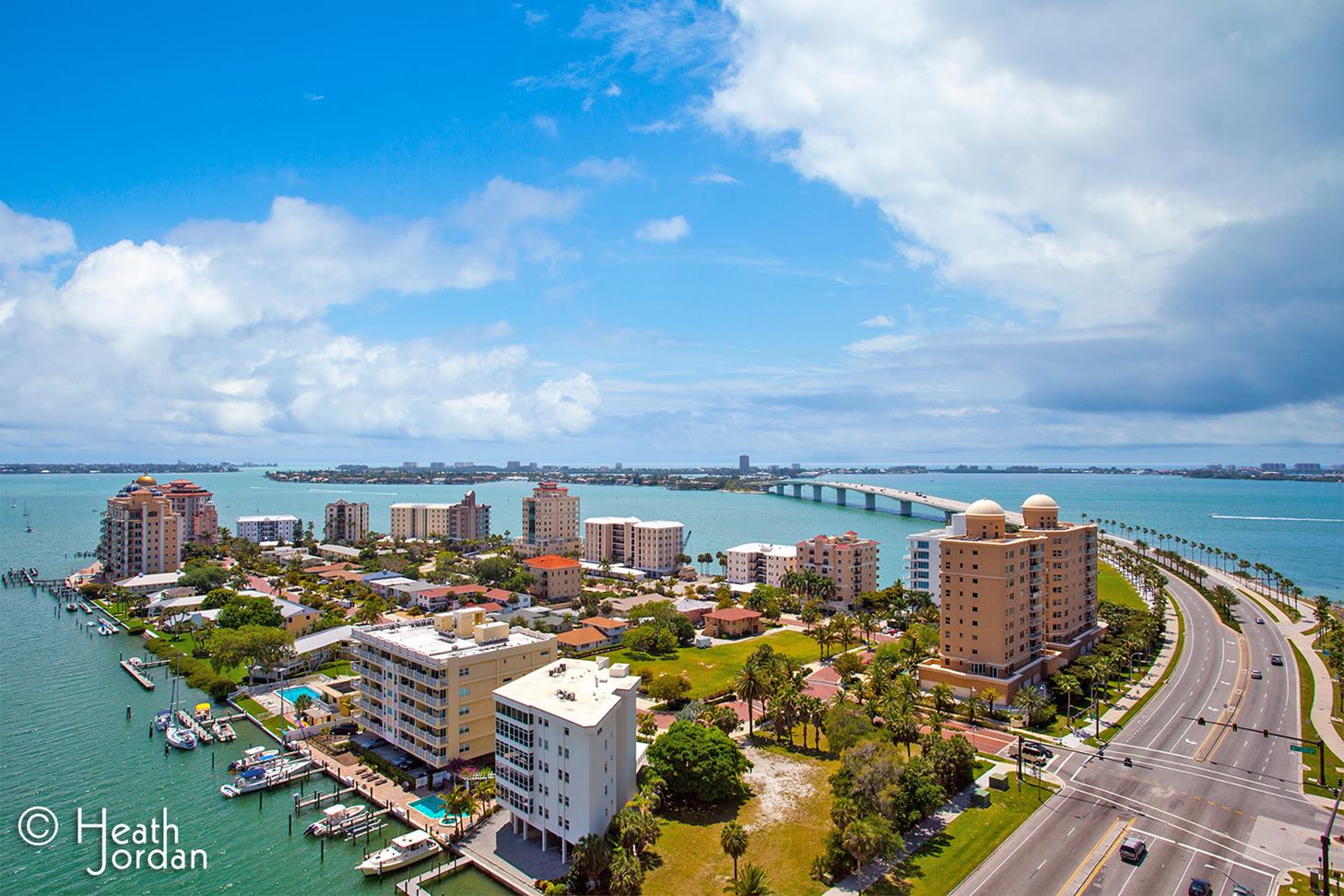 Sarasota is a city on the Gulf coast of Florida which was known as the winter home at once. But at the present time, Sarasota is hosting a number of cultural institutes, most importantly Ringling Museum of Art which has the ability to showcase old and modern arts. Sarasota is a gateway to the beaches spread on the area in miles and containing fine sand and shallow water, for example, Siesta Key Beach and Lido Beach. More than 4 million tourists are visiting Sarasota every year and this is really surprising.
Facts to know about Sarasota, Florida.  Here are some Surprising facts about Sarasota, Florida you should know
Do you want to know the things to know about Sarasota to get more knowledge about this amazing place? If yes, then the following information can be better for you to know:
City of Circus
An amazing Artists colony
Special Architecture: Sarasota Modern
Sarasota Temperature
Culture and Performing Art in Sarasota
Visual Arts in Sarasota
Great Historic Buildings and amazing sites to see
City of Circus
Although Sarasota has various nicknames but most commonly it is known as the City of the circus. And it is because of the presence of various circuses such as the Bailey Circuses, Barnum and Ringling Brothers, they were using the city as their headquarters once.
An amazing Artists colony
Well, do anyone knows that Sarasota has its own colony of amazing art which is known as Artists' colony and situated at Towels Court near Downtown. This area consists of amazing galleries, various art studios, a lot of restaurants and great gift shops. This can be the best to find anything which is needed with ease. This is a highly delightful area of the old Florida which is hosting The Third Friday Art Walks amazingly.
Special Architecture: Sarasota Modern
Sarasota has its own amazing but unique type of period architecture which is also known as Sarasota Modern. It is embracing the most iconic architecture which is developed by Paul Rudolph. Paul Rudolph was a great influencer of the most iconic and mesmerizing designs of the mid-20th century.
Sarasota Temperature
Sarasota is a warmth country and the average temperature which you can experience in Sarasota is 72.6 degrees. It means that even during winters the temperature of the Sarasota is not going to fall so much and you can experience warm weather with ease.
Culture and Performing Art in Sarasota
The cultural attractions of the Sarasota include many of the musical, artistic, dance, and theatrical venues. The theater of Florida named as Florida Studio Theatre was opened in downtown in 1973 and this is a non-profit theater which produces high-quality contemporary plays and music. And other art venues are the Urbanite Theatre, Sarasota Ballet, The Westcoast Black Theatre, Sarasota Opera, the Banyan Theater Company, Asolo Repertory Theatre, the Sarasota Players, Florida Studio Theatre, and Visual Arts in Sarasota etc. Sarasota has amazing cultural art-related activities. Sarasota is also known as the home of fine arts, decorative arts, and film-making.
Great Historic Buildings and amazing sites to see
Following are some the best historic buildings to visit in Sarasota
Adjacent courthouse
Municipal Auditorium
Bidwell-Wood House
Sarasota Classic Car Museum
Crocker Memorial Church
Sarasota Opera House
Ca' d'Zan
Historic Spanish Point
Circus Museum
These are some surprising facts about Sarasota which can give you more knowledge about Sarasota.